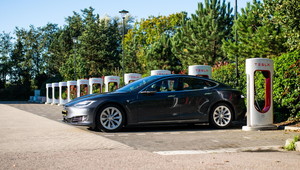 Parking
There are approximately 400 parking spaces in our spacious parking, which you can use free of charge. The car park surrounds the hotel, so spaces are always available.
Exclusive section
Would you rather have a separate and/or exclusive area in the parking lot for your business meeting or conference? Please do not hesitate to ask for more information about our extra, enclosed car park, which we can use for this purpose. Our Banquet Sales team will be happy to tell you more about it!
Charging station electric cars
There are also several charging stations for electric cars in our parking lot; we have 12 Tesla Superchargers and 2 universal free Allego charging stations. Click here for more information.