Rooms
In our recently renovated North Suite you will experience total relaxation and a Scandinavian Spa experience. In this beautiful, modern suite you enjoy the most luxurious facilities such as your own private sauna and a beautiful open bathroom with jacuzzi and separate rain shower. Together with the spacious sofa and the 42-inch flat screen TV with ambilight, these facilities make your stay in the North Suite an unforgettable experience. Enjoy the luxury of our showpiece and book this suite quickly!
No smoking | no pets
Deposit
If you have booked a suite, we would like to point out that a deposit of € 150 will be requested at check-in.
We will return the deposit after check-out, if the suite is left in a good condition. If you pay the deposit in cash or with PIN, we will ask you to take a seat in the hotel lobby during check-out so that we can check the suite. If we have authorized your credit card as a deposit at check-in, you do not have to wait at check-out, the room will be checked at a later time. The authorization will be released if the suite is left in the correct state.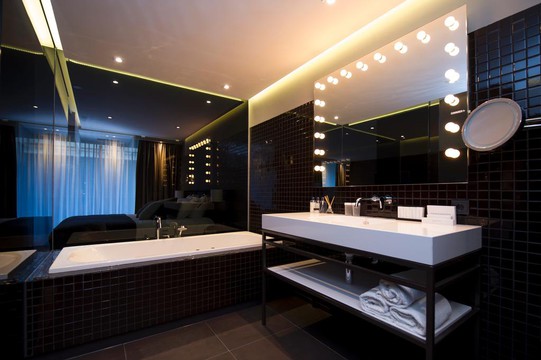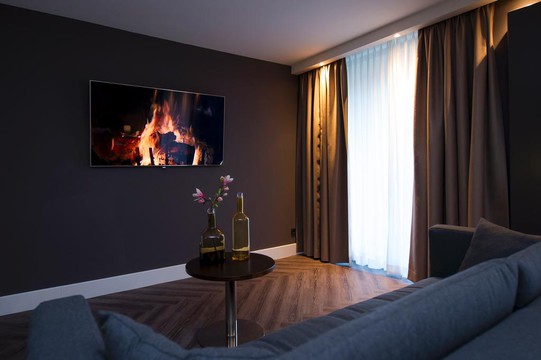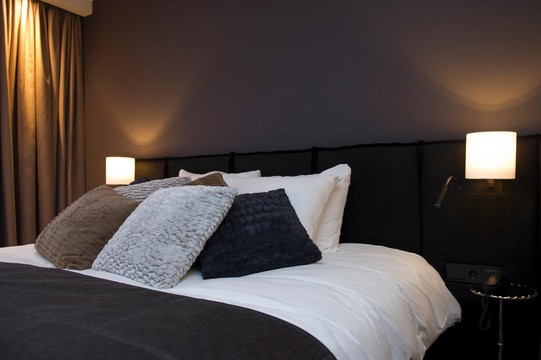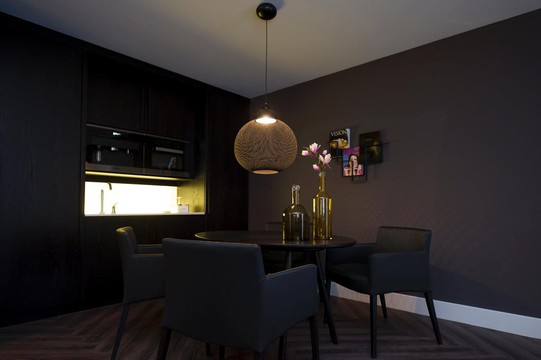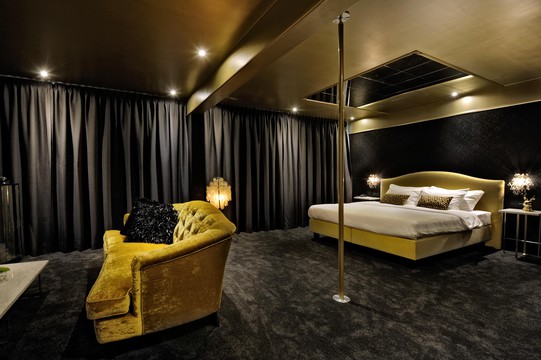 Bold and a little extravagant, that's the Casino Suite! The gold-colored ceiling, marble coffee table and crystal lamps combine beautifully with the classic black decor. You can fully unwind in the Casino Suite, …