Rooms
OOur VIP suite has everything for a long stay in our hotel. This luxurious suite is equipped with a refrigerator, microwave, espresso coffee machine, king-size bed and bubble bath. Ideal as a base camp during a longer stay in the Bulb Region, to relax after a busy day of sightseeing. Book our VIP Suite and enjoy maximum luxury.
No smoking | no pets
Deposit
If you have booked a suite, we would like to point out that a deposit of € 150 will be requested at check-in.
We will return the deposit after check-out, if the suite is left in a good condition. If you pay the deposit in cash or with PIN, we will ask you to take a seat in the hotel lobby during check-out so that we can check the suite. If we have authorized your credit card as a deposit at check-in, you do not have to wait at check-out, the room will be checked at a later time. The authorization will be released if the suite is left in the correct state.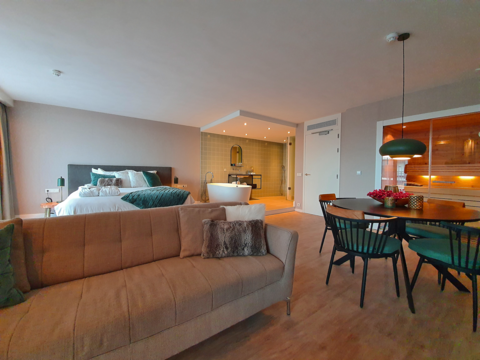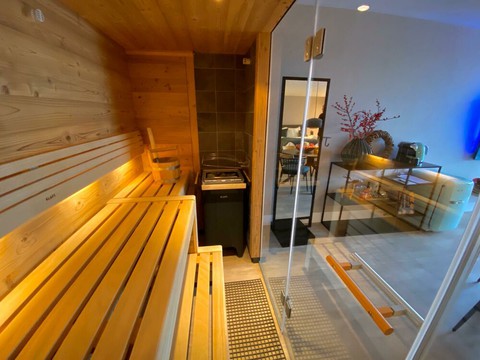 In our recently renovated North Suite you will experience total relaxation and a Scandinavian Spa experience. In this beautiful, modern suite you enjoy the most luxurious facilities such as your own private sauna and …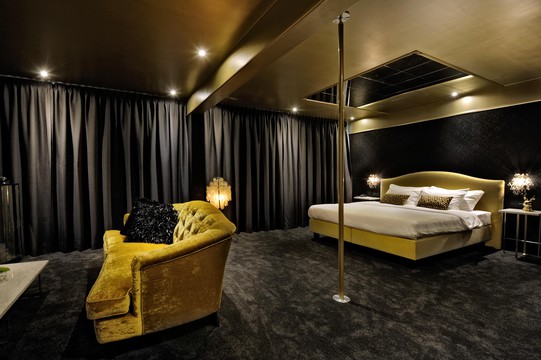 Bold and a little extravagant, that's the Casino Suite! The gold-colored ceiling, marble coffee table and crystal lamps combine beautifully with the classic black decor. You can fully unwind in the Casino Suite, …