Rooms
Our VIP suite has everything for a long stay in our hotel. You are nice and comfy, because you will have luxury things like a fridge, microwave, full automatic espresso coffee maker and a King-size bed. This suite is perfect as a base during an extended stay in the bulb region. After a day of sightseeing you can relax completely in exclusive comfort. Book our VIP Suite and enjoy maximum luxury.Take a look in the VIP Suite through a Virtual Tour.
No smoking | no pets
All our rooms are non-smoking. Pets are not allowed in our hotel rooms.
Deposit
Please be aware that we require a deposit € 150 cash or a credit card authorization for a stay at our suites. This will be settled upon check-in. At check-out, you will be asked to take a seat in the lobby and in the meantime your suite will be checked. If the suite is left in a proper state, the deposit will be returned.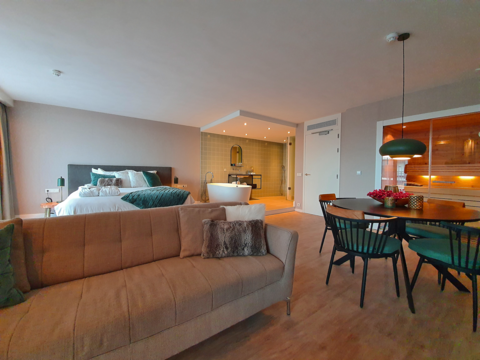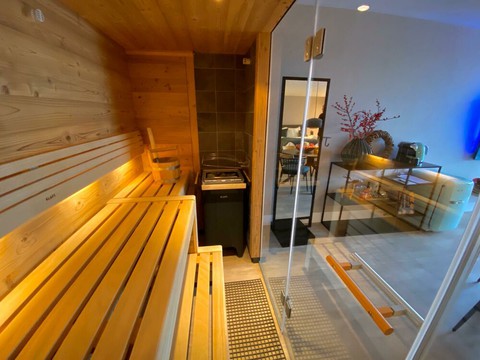 The North Suite is truly a room with class! You can enjoy the latest and most luxurious facilities in this fabulous, modern suite. The fantastic, updated style, the colours and the materials used in this hotel room …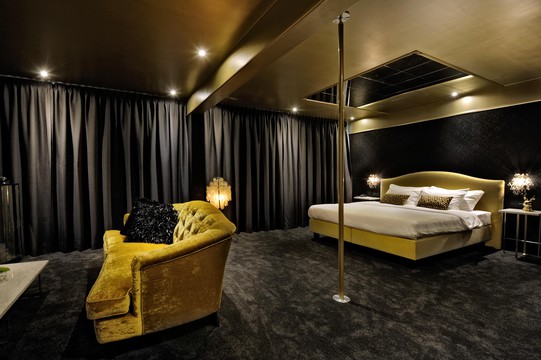 The Casino Suite is all about glamour and a little extravagant. The Golden ceiling, the marble table and Crystal lamps combine beautifully in the classic black decor. Everything in this suite is aimed as comfortable …