Rooms
Bold and a little extravagant, that's the Casino Suite! The gold-colored ceiling, marble coffee table and crystal lamps combine beautifully with the classic black decor.
You can fully unwind in the Casino Suite, thanks to the luxurious king-size bed and the beautiful classic freestanding bath in the middle of the suite. Your suite is also equipped with a flat screen television.
Combine your stay in the Casino Suite with a visit to the adjacent Jack's Casino! You can enjoy hours of play and entertainment on a surface of no less than 1200m². Take a gamble at one of the slot machines or take a seat at the roulette table.
And remember ... What happens in the Casino suite, stays in the Casino Suite!
No smoking | no pets
Deposit
If you have booked a suite, we would like to point out that a deposit of € 150 will be requested at check-in.
We will return the deposit after check-out, if the suite is left in a good condition. If you pay the deposit in cash or with PIN, we will ask you to take a seat in the hotel lobby during check-out so that we can check the suite. If we have authorized your credit card as a deposit at check-in, you do not have to wait at check-out, the room will be checked at a later time. The authorization will be released if the suite is left in the correct state.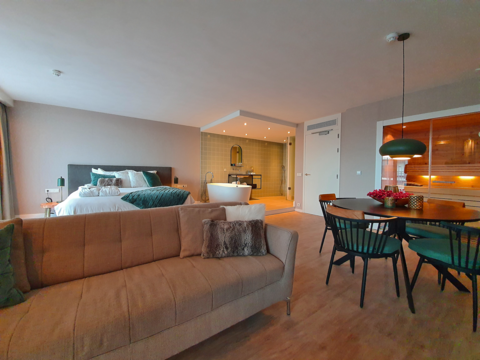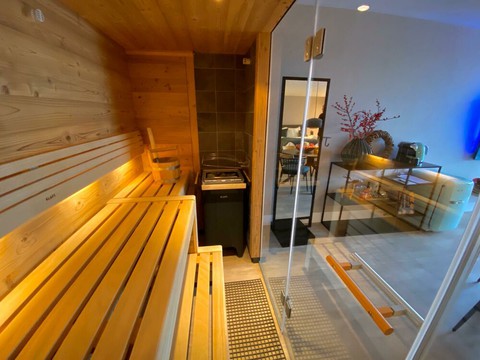 In our recently renovated North Suite you will experience total relaxation and a Scandinavian Spa experience. In this beautiful, modern suite you enjoy the most luxurious facilities such as your own private sauna and …